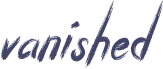 Curriculum vitae
Currently not interested in job opportunities
Looking for a remote job as a Front-end engineer without relocation
Technologies I am good at:
TypeScript
Vue.js
React.js
Svelte
Node.js
E2E tests
Open-Source projects
These are the projects that I have created and put the biggest effort to make ideas come true.
Industrial-ui
Feb-Nov 2020
Production-oriented styleless, pure functional UI components. The set of libraries for Vue and Svelte frameworks.
Also, I wrote small web-applications in order to learn new technologies and improve my skills:
Job experience over 3 years
Code Pilots
Since November 2020. St. Petersburg, Russia
Achievements
Developed several high-load projects
Created a tool to optimize admin dashboard creation
Developed the starter code template for all future projects
Acted as an interviewer and mentor for newcomers
Stride
Jun 2019 – November 2020. Kazan, Russia
Achievements
Finished several projects for industrial customers from scratch
Applied modern technologies on every project such as SSR for public websites or TypeScript for difficult applications
Contributed to Open-Source in order to solve the job's tasks
Performed unit and end-to-end tests to ensure reliability
Was a mentor for new interns and performed code-review
Wrote technical documentation for all web applications
Communicated with project team up to customers to ensure the understanding of business requirements
About me
I love front-end development with all my heart. Though just development can happen to be boring, I try to contribute to open-source, create my own projects and keep on learning new things.
On a job, I interfere in business processes to create the most realistic and understandable requirements. The same is about design, I would rather participate in the prototyping process than fix UX bugs on later stages. I believe that websites can be easy-to-use, multi-cultural and fully accessible for people around the world.
Establishing end-to-end testing along with TypeScript on a daily basis, I ensure that everything works as it should. But at the same time, I respect deadlines and try not to break them by doing my best.